Date: January 9, 2020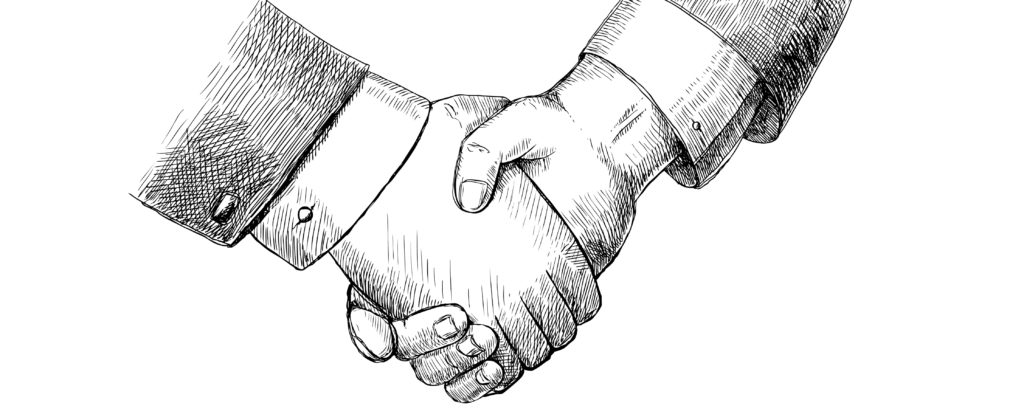 Since our founding in 1993, Khulisa's relationships and linkages with other organizations have been an essential part of our work. In 2018, we embarked on a more formalised, strategic approach to partnerships. Khulisa's Deputy Director M&E and Learning, Ms Margaret Roper, shares the rationale behind this strategy
---
"Khulisa is a relationship-based company and therefore the idea behind partnering with other organizations to complement and enhance our service offering, was a natural one," says Ms Roper.
"We work with partners that demonstrate the skillsets that will round out our own, allowing us to provide a full spectrum of M&E services, from data collection, quality and use, to learning, training and project management," she continues.
A partnership approach enables Khulisa to provide a range of expertise and offer a comprehensive service to clients, without taking on too much, and doing so with a 'light touch'. It allows us to increase our reach and influence, grow new markets, draw on specialised expertise, share the learning more widely, and expand our value offering to clients.
The partnership initiative also focuses on supporting local entrepreneurship and broadens the development and professionalization of local M&E services in Africa. Five organizations are currently part of Khulisa's partnership model. Each one brings a specific skillset to the table – from fieldwork and accreditation, to analytics, mentoring and learning.

Decipher Data: Fieldwork & Data Collection
Over the past few years, Khulisa has developed a successful large-scale digital data collection model, led by one of our former employees, Wade Harker. This model has developed into the stand-alone business, Decipher Data, of which Wade is the Managing Director.
As a level-2 Broad-Based Black Economic Empowerment (BBBEE) contributor in South Africa, Decipher Data provides large-scale digital data monitoring services to the South African public and private sector. The collaboration between the two companies allows for an integrated M&E service offering.

World Learning: Accreditation & Evaluation Integration
World Learning is a global NGO focusing on international development, education, and exchange programs. It also delivers university-level qualifications in the US. Through the partnership, World Learning will accredit Khulisa's training so that it's internationally recognized, opening a career path for evaluators who want to pursue a Master's or PhD degree in M&E.
Under a license agreement with World Learning, the relationship allows us to offer a theoretical and practical M&E course relevant to Africa. It will provide a more affordable and contextually relevant qualification but upholding the same international research and evaluation norms and standards associated with World Learning.

Cardno: Business Mentorship
Cardno Emerging Markets, USAID is part of Cardno's International Development team, consisting of development assistance offices worldwide, including Washington, DC. The team focuses on public and private sector clients to promote sustainable economic development globally. Khulisa and Cardno have engaged as partners in a formal US Small Business Administration (SBA) All Small Mentor-Protégé Program and identified five areas of working together: new business development; overall business mentorship and strategic planning; providing M&E services; building M&E capacity within Cardno and their clients; and supporting Khulisa's US Office in strengthening our management service delivery as a growing small business.

BroadReach: Analytics & Technology
Since 2003, BroadReach's healthcare teams have worked with governments, donors, implementers and the private sector in over 20 countries to support existing service delivery and improve healthcare in underserved nations.
The benefit of the partnership lies in BroadReach's expertise in predictive data analytics and using real-time data to inform and improve health service delivery. In turn, Khulisa brings capacity building, data quality assurance skills, and M&E expertise to the partnership. The model can be replicated in other development sectors, such as education.

BRIDGE: A focus on Learning
In partnership with the South African Monitoring and Evaluation Association (SAMEA), Khulisa has been working with BRIDGE on managing its education M&E Communities of Practice (CoP) since 2018. The quarterly meetings are positioned as a learning space to share information, resources and knowledge about M&E, and to build M&E capacity in the education sector. Khulisa's role entail the facilitation of the Communities of Practice – bringing our expertise to the sessions to deepen M&E practice, and establish linkages between M&E practice and education interventions.