Date: February 19, 2016
Edited by Khulisa, the African Evaluation Journal (AEJ) Special Issue: Health Evaluations in Africa contains nine peer-reviewed articles selected through a process of collaboration with authors, mentoring and capacity building.
Funded by USAID, through the African Strategies for Health (ASH) project, Khulisa managed, edited and supported the authors. The Journal was officially launched in October 2015 at the SAMEA Conference. Download the journal at www.aejonline.org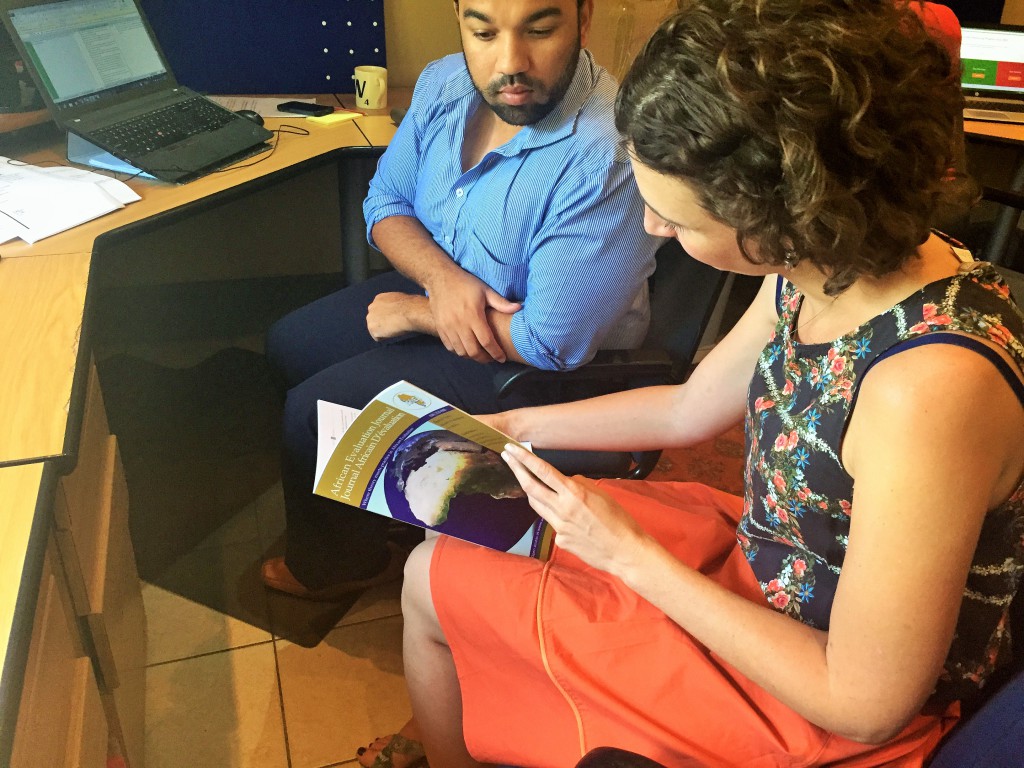 Caption: Khulisa colleagues Nicola Theunissen and Wade Harker discuss public health evaluation over a hard copy of the Journal.