Date: November 15, 2018
Khulisa conducted two lucky draws of the recently published Evaluation Failures: 22 Tales of Mistakes Made and Lessons Learned book. Written, in part, by Khulisa's Jennifer Bisgard and Mary Pat Selvaggio, we are delighted that former colleague and current partner Benita Williams won the Jozi 2018 MERLTech draw.  At our 25th Birthday Brunch, the attendees' lucky draw was won by Khulisa's close partner Marlene Ogawa. Use the promo code SAGE2018 and receive a 30% discount when you order Evaluation Failures from sagepub.com.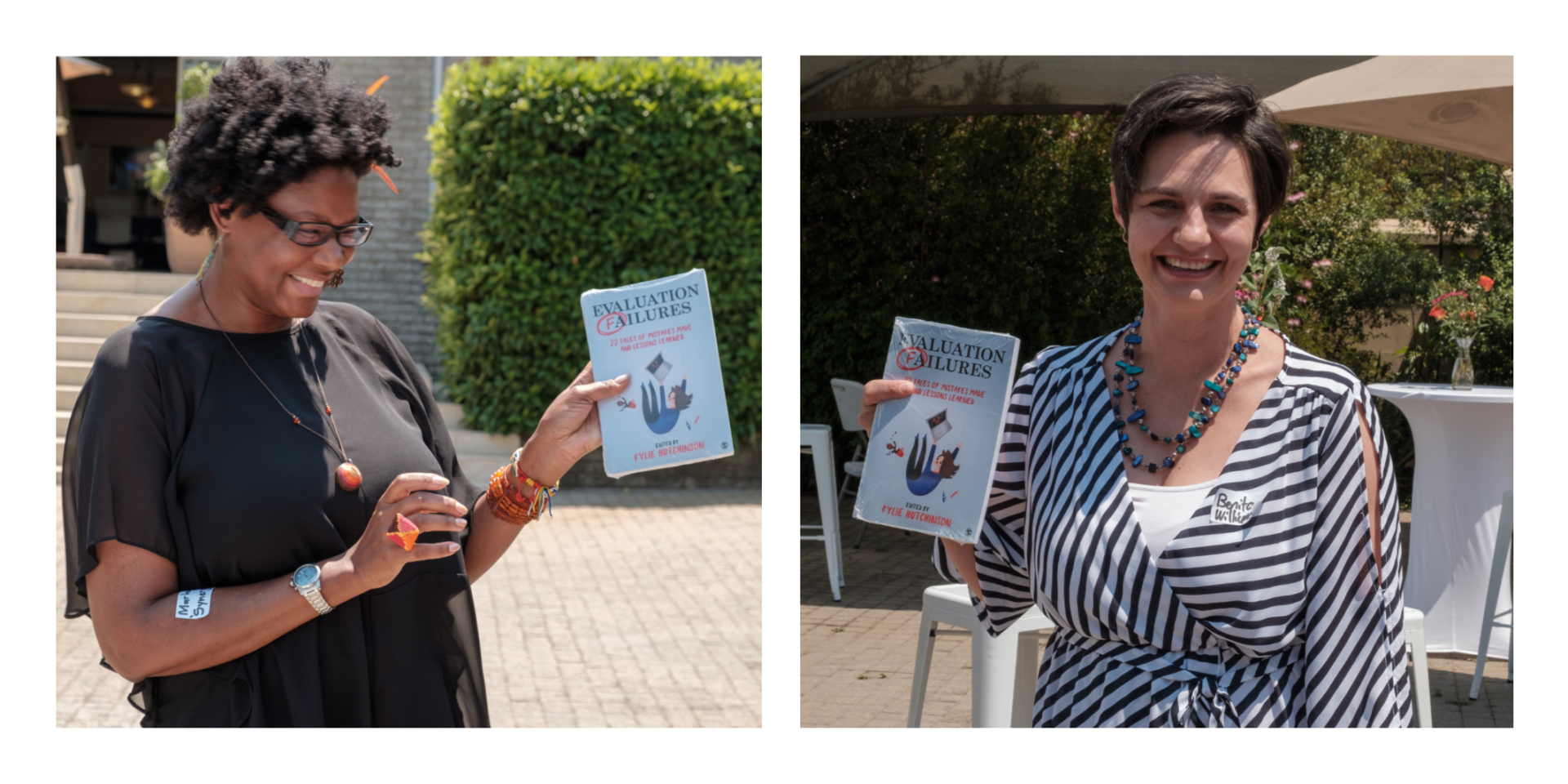 Caption: Marlene Ogawa and Benita Williams are the two lucky winners at Khulisa's birthday on 10 October.