Date: October 17, 2018
Khulisa launched a Monitoring and Evaluation (M&E) competition to celebrate our 25th birthday in mid-2018. During our October birthday celebrations, first and second place winners were announced.  Our heartfelt congratulations goes to CareerBuild, a youth mentoring organisation focussed on youth development in South Africa, for taking the first place. The second place went to Ntataise, an NGO that supports women in disadvantaged rural communities with establishing and sustaining early childhood development (ECD) centres.
The competition winners receive 25 hours of M&E capacity building as well as free attendance in Khulisa's inaugural M&E Course starting in November 2018.  Khulisa received 10 other strong applications. These applicants were awarded a discount to attend the inaugural M&E course. More information about the course will be available on our website shortly.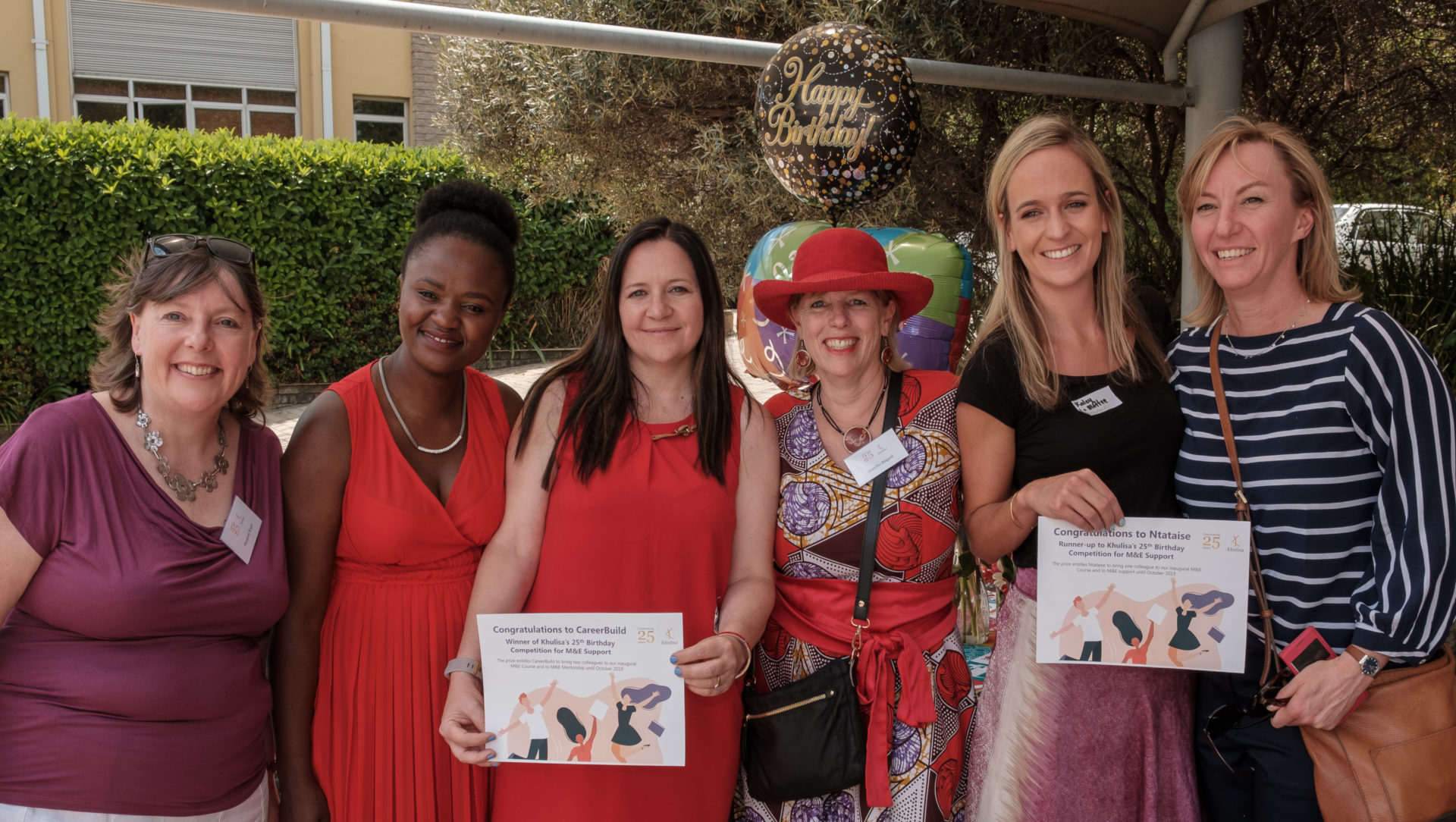 Khulisa's 25th Birthday Competition winners announced at our Birthday Brunch on 10 October 2018.