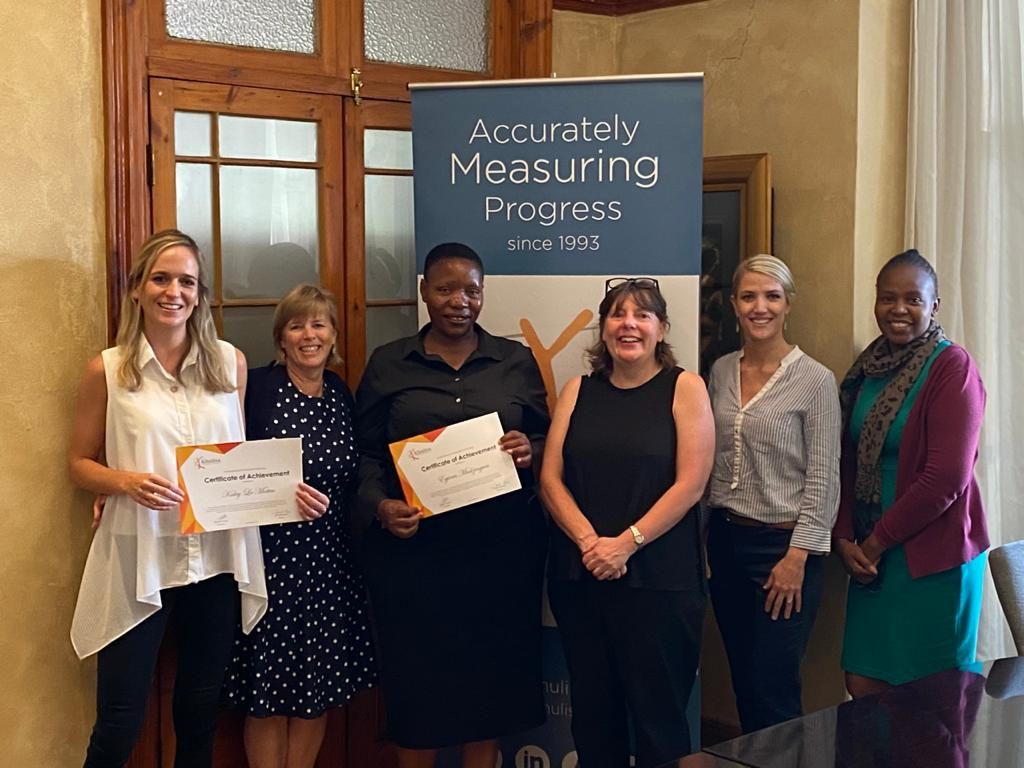 The first alumni from Khulisa's 2019 part-time ten-month M&E training programme graduated last week. Congratulations to Kaley Le Mottee and Egines Mudzingwa for completing all ten modules.
The course enables M&E professionals to:
Understand the basics of M&E
Develop a Theory of Change (and Theory of Action)
Select appropriate useful indicators
Adhere to ethical standards and data protection
Develop a M&E Strategy
Perform data quality and management
Analyse data
Conduct data visualisations and interpretation
Write reports
Scope evaluations
For more about the Khulisa M&E course visit our website.