Date: March 12, 2020
In 2018, Khulisa launched an M&E Competition to celebrate our 25th Birthday. The best applications won free entries into Khulisa's inaugural M&E Training Course. We're delighted to announce that the competition winner, CareerBuild's Carole Craggs, has successfully completed the training. Congratulations from the Khulisa team!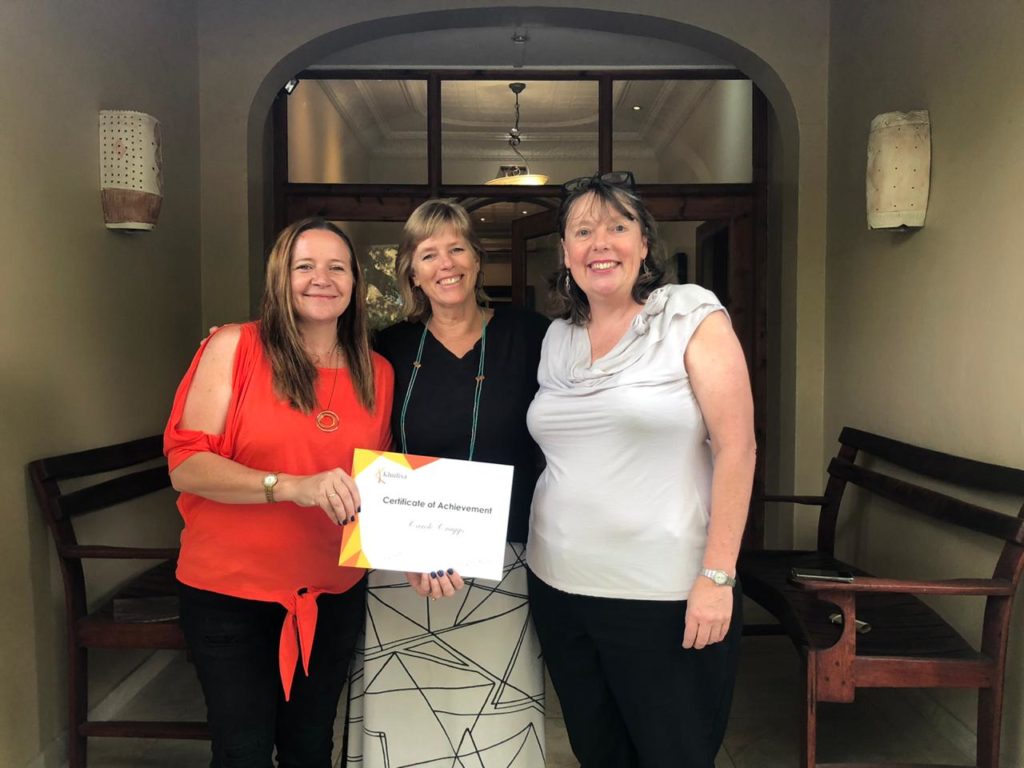 Caption: Khulisa's Jennifer Bisgard and Margie Roper (centre and right) with Carole Craggs from CareerBuild (left) Khulisa's 25th Birthday Competition winner, who completed the Khulisa M&E Training Course lasts week.