Extension of M&E birthday competition deadline
Khulisa is delighted with the quality submissions received for the #Khulisa25 M&E capacity building competition. We have received requests for a deadline extension and are delighted to announce that the new submission deadline is Monday 17 September 2018. Winners will be announced at our birthday brunch on Wednesday 10 October.
---
Outputs, outcomes, theory of change, log frames. If you're working in the non-governmental or public sector, chances are you often come across the abstract universe of Monitoring & Evaluation (M&E) terms. Although you may understand the concepts (or may even have read long academic articles about it), you might still feel in the dark when it comes to M&E implementation. If your organization fits the description, then Khulisa Management Services' 25th Birthday Competition is for you.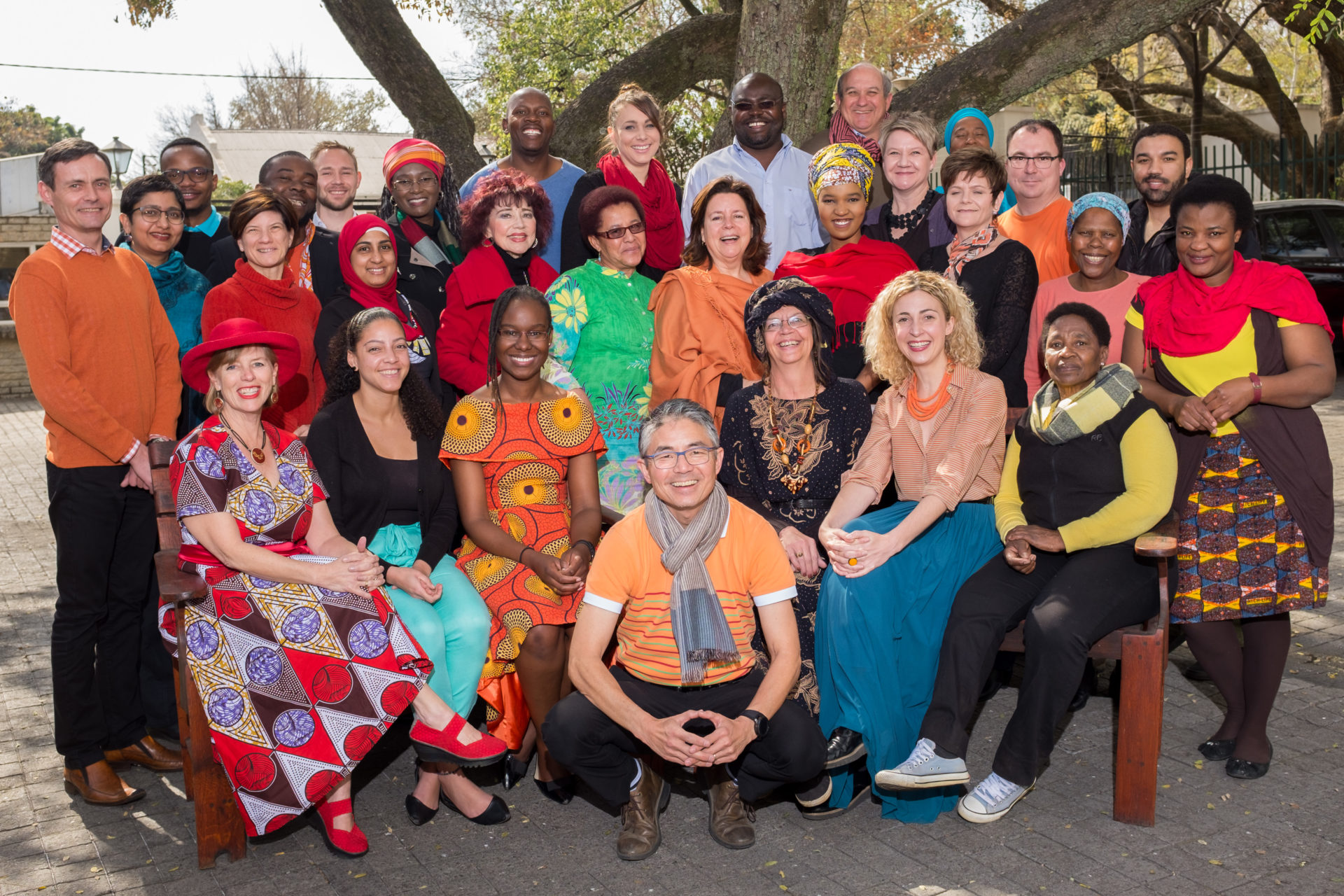 When Khulisa was established in 1993, the phrase M&E was completely new to the development world. "We became one of the first M&E firms on the continent to respond to new public funding demands, driven by evidence and accountability," says Ms Jennifer Bisgard, one of Khulisa's founding directors.
To celebrate 25 years in business, Khulisa is launching a capacity building competition providing assistance to organizations in need of technical M&E support.
"M&E capacity constraints remain one of the biggest challenges for many development-based organizations. We decided to celebrate our 25th birthday by providing help with basic M&E concepts such as the development of a theory of change, setting up monitoring systems or providing tips on data visualization and reporting," says Ms Bisgard.
The application is open to all Southern African organizations, including government departments, NGOs, civil society organizations and consultancies.
"We are following a needs-based approach with the entries, which in return gives us an indication of the most pressing M&E challenges in small organizations," says Ms Bisgard. "One of Khulisa's key values is learning and thus we expect applicants to share what they've learnt from the process and how they implemented better evaluation techniques in their organization".
To enter, interested organizations should send a cover letter and application, stipulating their specific M&E needs. Khulisa's passion for the development of M&E professionals has been central to its operating philosophy. Its annual internship programme has propelled emerging evaluators into the profession since 1995.
In 2005, Ms Bisgard was the founding chairperson of the South African Monitoring & Evaluation Association (SAMEA). She has also been involved in global initiatives to build evaluation capacity such as the African Evaluation Association (AfrEA) and the International Organization for Cooperation in Evaluation (IOCE). In 2015, SAMEA recognised her for her outstanding commitment to M&E professionalization over the last decade.
Khulisa's work spans multiple sectors in development including health, education, youth development, economic growth, democracy, governance, agriculture and nutrition. Its project focus is predominantly in Africa, but it has expanded to Indonesia, India and Sri Lanka in the last two years and opened an office in Washington DC in 2014.
---
Do you want to win free M&E technical support?
Write us a detailed cover letter telling us why
In your application, please provide information on your organization's current M&E systems and highlight what you need help with
Provide details to your website & social media
Address your application to Jennifer Bisgard, Khulisa's director of new initiatives and email it to khulisa25@khulisa.com
Competition terms & conditions
The competition opens on 1 August 2018
Applications close on 10 September 2018; no late entries would be accepted
A panel of judges will decide on the winning application based on internally-agreed criteria
The judges' decision is final and no further correspondence will be entered into
The winning entry will be publicly announced at Khulisa's 25th birthday on 10 October 2018
The winner has to attend the birthday event to be eligible for the prize (prior notice will be given)
The winning organization agrees to promote the receiving of the award and undertakes to publish key learnings and other activities on its website and social media during the process
The award entitles the winning organization to 25hours of M&E support, following an inception discussion to determine M&E needs
The periodic use of the 25 hours is valid until October 2019