Date: May 10, 2021
The Global Evaluation Initiative is convening the 3nd annual gLOCAL Evaluation Week to help promote Local and Global Monitoring and Evaluation knowledge exchange and capacity development.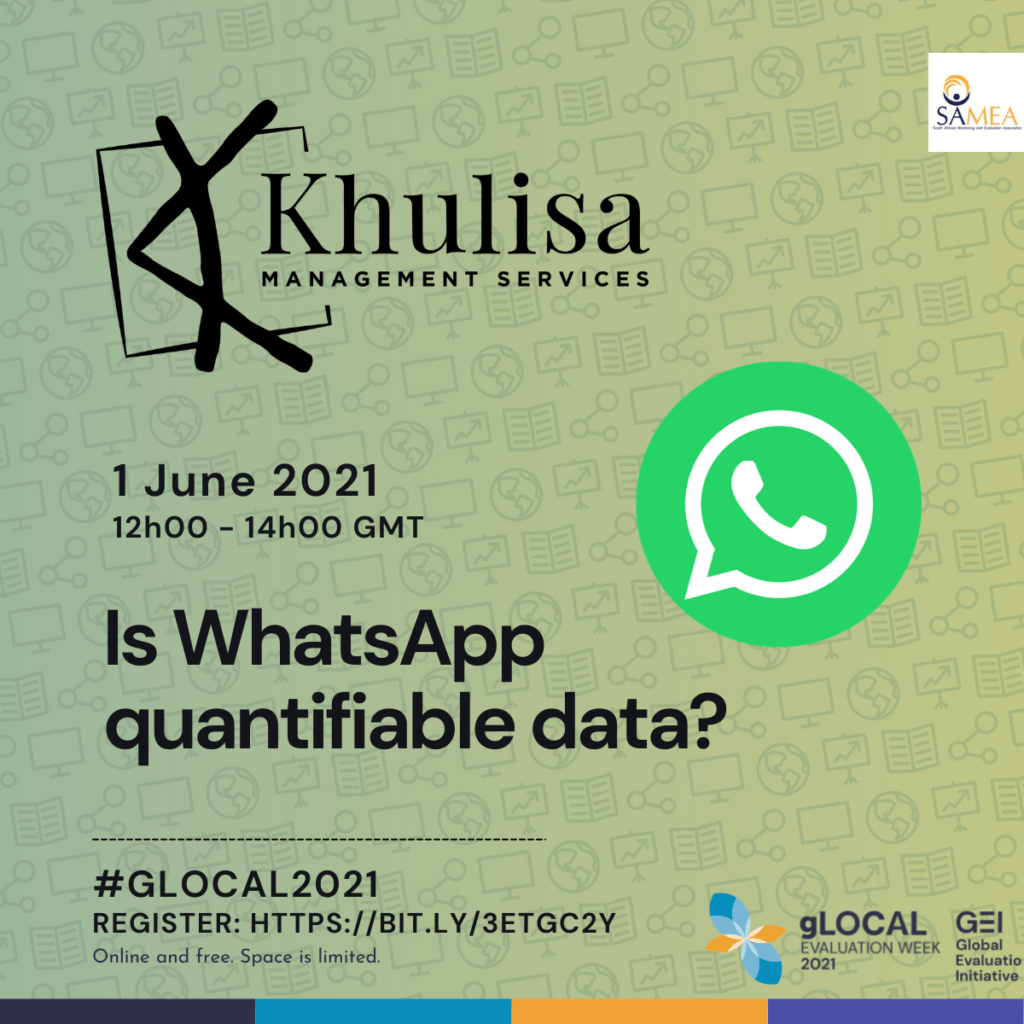 Under the gLOCAL theme of "building forward better", Khulisa is pleased to host a free online skills building workshop on how to analyze WhatsApp data to answer evaluation questions. During COVID many programs pivoted to virtual engagement with stakeholders, often using WhatsApp to initiate discussions, answer questions and share media (videos and photos). Khulisa has evaluated a project where coaches pivoted in 2020 to supporting teachers via WhatsApp. This workshop will show internal and external evaluators how to download WhatsApp data, analyze it and use it as a valid source. We will also discuss ethics and other concerns.
Khulisa is pleased to host an event annually as part of gLOCAL. During gLOCAL in 2020, Khulisa ran an evaluation design competition for young and emerging evaluators in collaboration with Play Africa. Read our blogs reflecting on the competition here.
For the upcoming 2021 webinar, we look forward to sharing our reflections on how we used WhatsApp. Would you like to learn how to extract and use the data? What policy/ethical considerations would an evaluator need to make for protecting personal information? In a vibrant group of 50-plus participants who communicate over a period of years, how do we make sense of the data?
To learn more, register on the gLOCAL events page at https://bit.ly/3eTgc2y, for a link to our Zoom Webinar. The free 2 hour workshop will take place on June 1, 2021 14h00-16h00 SAST.